---
Congratulations to Professor Brian Spitzberg for receiving the Mark L. Knapp award in interpersonal communication for 2017. It is one of the highest awards in the Communication discipline for people who study interpersonal communication.
---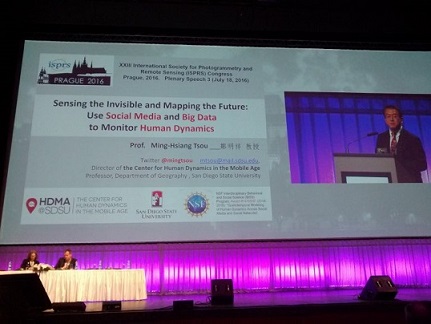 ---
Dr. Ming-Hsiang Tsou received the "Excellence in Education Award" from the California Geographic Information Association (CGIA) for his commitment in supporting K-12 education. He was presented with the award at the 2016 CalGIS Conference held in Anaheim on May 11th, 2016.
---
Congratulations to Professor Brian Spitzberg for receiving the 2016 Inaugural Biennial Best JLSP Reviewer Award, Journal of Language and Social Psychology!
---
---
---
An Area of Research Excellence
In 2013, one of the major initiatives in the San Diego State University's strategic plan is to support areas of excellence, largely through cluster faculty hires. With 28 full proposals submitted from different departments and colleges, only four proposals were funded by the University. Human Dynamics in the Mobile Age (HDMA) is one of the four selected proposal. This new HDMA research cluster will focus on the research opportunities that spring from the convergence of new developments in spatial science, mobile technology, big data, and social behavior research. There is the growing recognition of the importance of spatial and temporal dynamic relationships in explaining processes relevant to human behaviors, public health, and social activities, which has become known as the "spatial turn." A maturing of mobile technology and smart phone devices enables social scientists to collect data on human activities and behavior digitally and to transform their research from qualitative analysis to computational modeling, simulation, and predictions with the focus on dynamic spatial and temporal relationships. Four new faculty lines (in Public Health, Geography, Sociology, and Communication) will be created in 2014 and 2015 to enable synergetic research collaboration among different colleges and departments.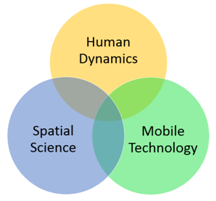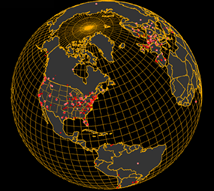 Human Dynamics is a transdisciplinary research field focusing on the understanding of dynamic patterns, relationships, narratives, changes, and transitions of human activities, behaviors, and communications. Our vision for developing HDMA area of excellence, across the Colleges of Arts and Letters, PSFA, and CHHS, is to generate new multiple large-size, collaborative human dynamics research projects (from NSF, NIH, DoD, NICHD, National Institute of Justice, and private sectors) involving the new hires, the core faculty members, and other faculty members participating in the HDMA cluster. San Diego State University will become the national leading research institute in the area of human dynamics, public behavior health, spatial science, big data, and social behavior science.
Five Core Faculty
Dr. Ming-Hsiang Tsou (Director)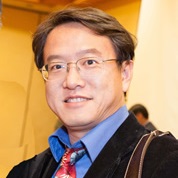 (Director of HDMA Center, Professor of Geography) 2012 SDSU President's Leadership Fund (PLF) Awards for Excellence, expert in Web GIS, Mobile GIS, Cartography, Social Media, and Big Data.
Dr. Sheldon Zhang (Board member)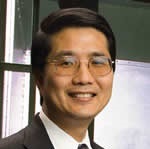 ( Past Chair of Sociology, Professor ), expert in Human Trafficking, Transnational Organized Crime, Juvenile Delinquency, Probation and Parole, etc.
Dr. John Elder (Board member)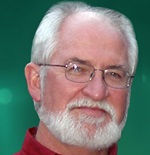 (Distinguished Professor of Public Health; former director and Senior Core Investigator, Institute for Behavioral and Community Health [IBACH]) 2012 SDSU President's Leadership Fund (PLF) Awards for Excellence, expert in randomized trials for chronic disease prevention in Latino communities.
Dr. Piotr Jankowski (Board member)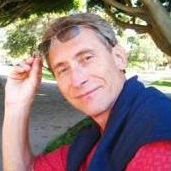 (Chair of Geography), expert in Spatial Decision Support Systems. Public Participation GIS, Visual Analytics, Geocomputation Methods, Volunteered Geographic Information, and Water Resource Modeling and Management.
Dr. Brian Spitzberg (Board member)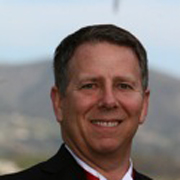 (Senate Distinguished Professor, School of Communication), expert in communication theories, communicative (in)competence, obsessive relational intrusion.
Along with other 33 founding HDMA faculty members from 14 different departments in 5 colleges.